User onboarding in
Real Estate industry
Close the deal through WhatsApp! Allow your prospects to have immediate, more secure advice with less bureaucracy.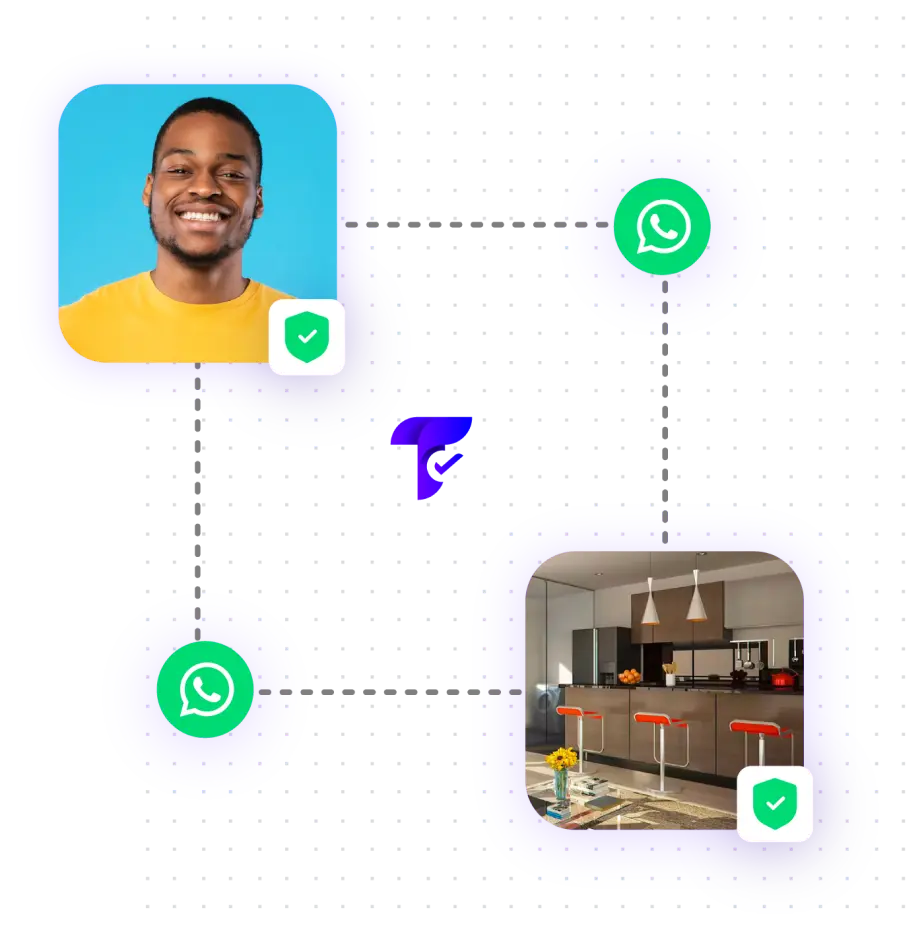 Help your client find the property of their dreams through their
favorite channel: WhatsApp.
Lead generation and prospect
profiling in seconds
---
Add your WhatsApp phone number in real estate publications and billboards and get a flow of leads to profile in minutes.
---
Generate automated flows with questions that allow you to profile each prospect.
---
Allow the prospect to book the perfect time to chat with an agent.
Follow your prospects
from awareness to deal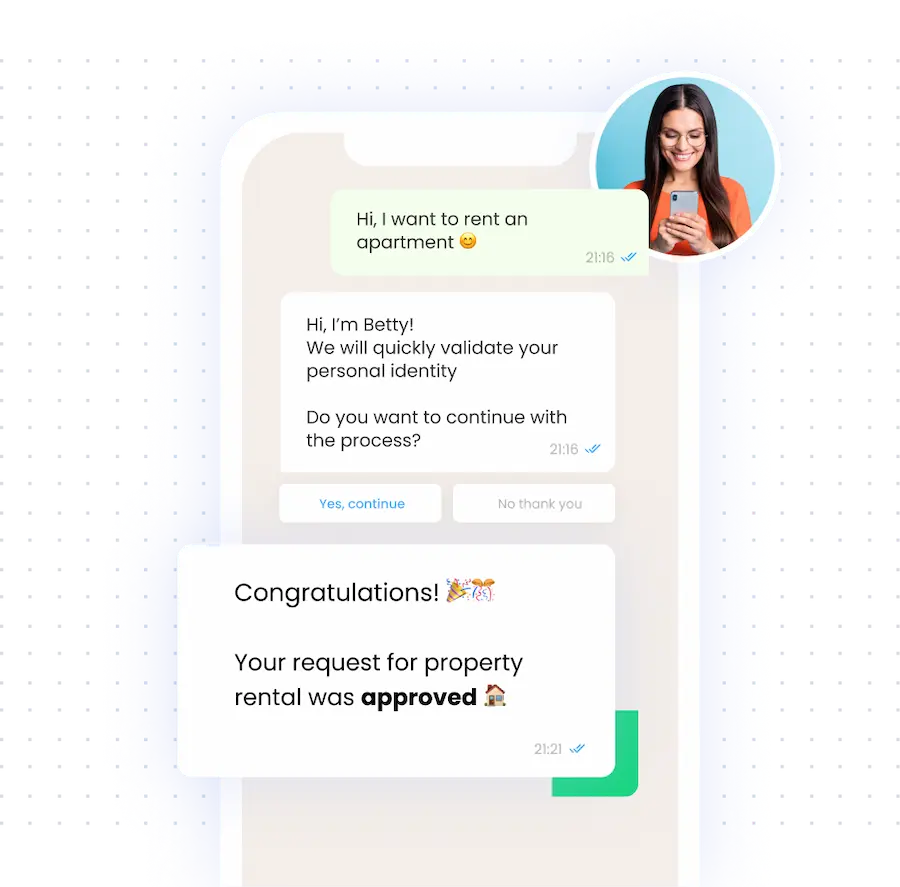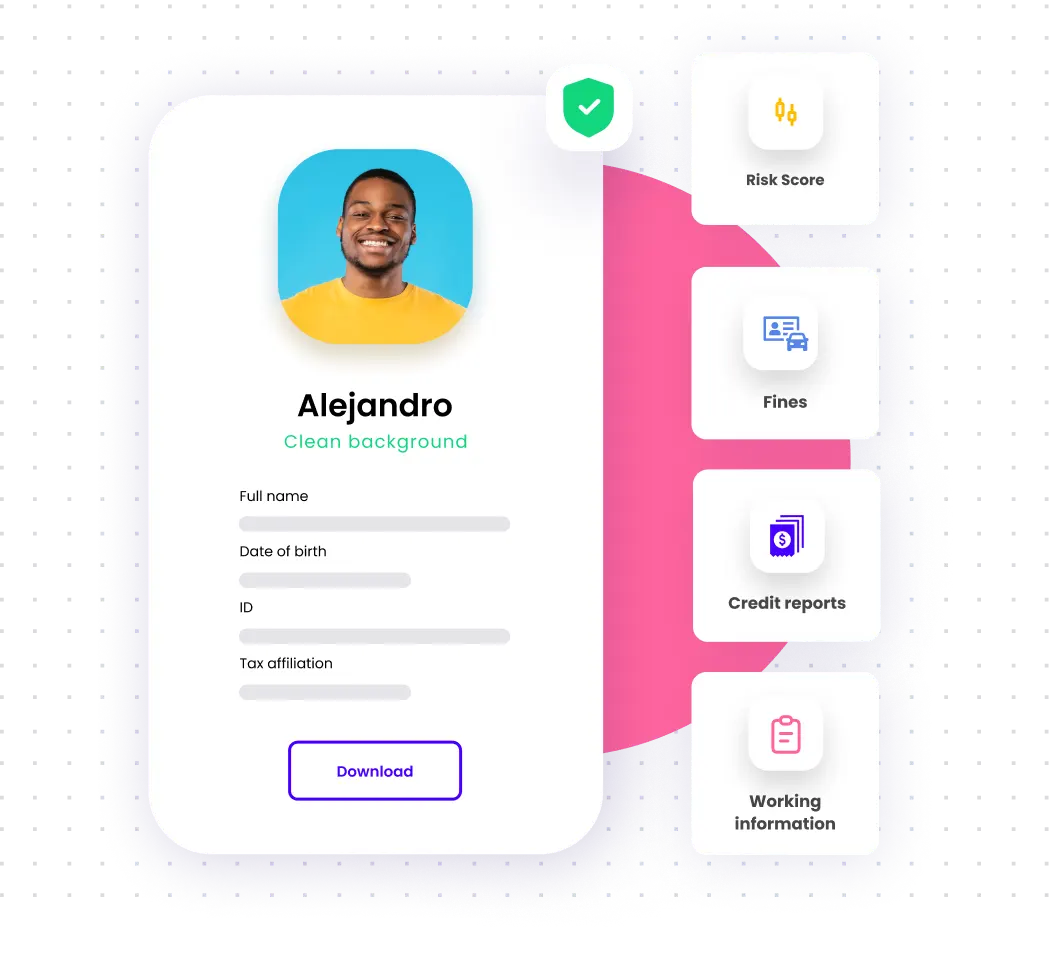 User registration with
KYC for risk assessment
Verification in +2000 sources in one click: validate criminal, legal, financial and vehicle history.

Validate identity of prospective buyers, requesting documents necessary to close the deal.
Ease the pain of document signing in such important papers as escrow.
Why should you use
Truora
for real state?

Reach
Send marketing campaigns through the user favorite communication channel: WhatsApp.
Security
Access to information using our validators in a fast, secure and hassle-free way. (End-to-end encryption)
Automation
Automation. Reduce customer service times and costs by automating FAQs, customer service, cards applications, balance inquiries, loan requests or password retrieval, ease the signing of documents through WhatsApp.
Ready to simplify
interactions with
your users?