ZapSign,
the electronic signature for the digital transformation
of companies.
It offers a secure and fast experience for your users when signing electronic documents through WhatsApp.
Simplify your processes with confidence
using Electronic Signature.
In just 3 steps, create, share, and sign your documents easily, maintaining their legal validity
Background

Checks

Verify the authenticity and consistency of your users' identity documents.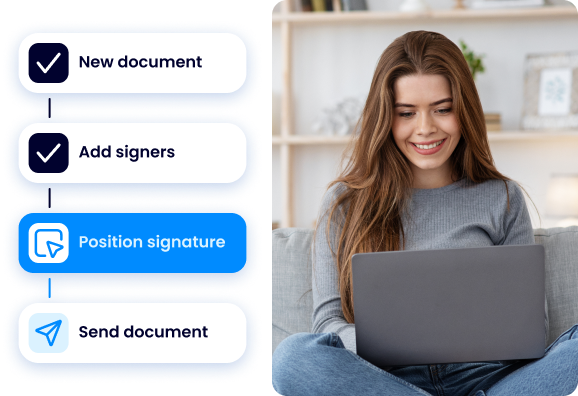 Learn how
GreenPeace
initiated the digital transformation
GreenPeace is an international environmental NGO that receives donations to develop campaigns in favor of environmental care, preventing global warming and consumerism.
What has GreenPeace achieved with our solution?
Maintain the traceability of their donor contract documents, to access them when necessary.is added layer of security increases the success rate of verification.

Stay compliant with the legality that corresponds to them as an international ONG: our signature has legal validity.

Save costs in paper and document sending processes to different parts of the world.
By having different channels to share their documents to sign: WhatsApp, email, SMS, Telegram, among others, it has been able to expand its possibilities of raising donations.
With our different levels of validation, GreenPeace can maintain security over the identity of its signatories.
Other brands that are taking
their processes to the digital world
With Electronic Signature, the Real Estate, Financial and even educational industries ensure the security and integrity of their documents.













What industries
can we help to grow?
Know some reasons why they prefer us:
92% faster
Than a traditional signature
Create documents
In less than 1 minute
Safe storage
In the cloud
Sign from anywhere
and any device
Sustainability seal
We are the electronic signature
with legal validity used
by over 240K users
Start saving costs in your company