Simplify your
users onboarding with
WhatsApp
Run background checks and ID validations of your users through simple chat flows. Increase conversion and the sales of your products through a simple onboarding process.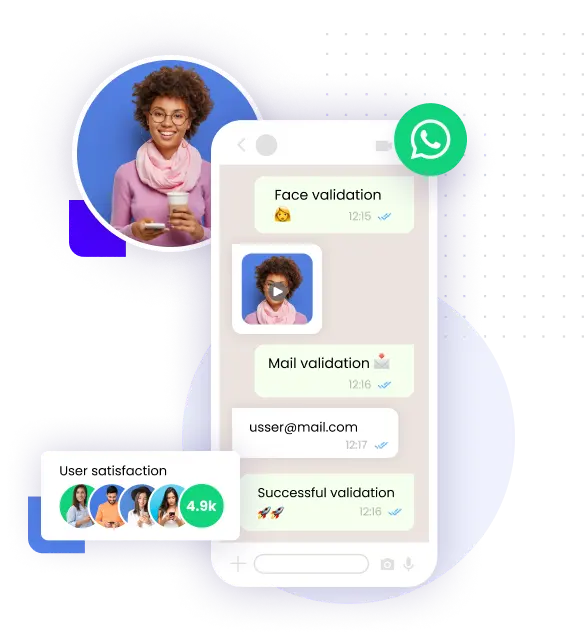 With Truora you can carry out and
optimize onboarding processes via WhatsApp
to convert more:
Create your own
no-code chat flows
for you business WhatsApp account.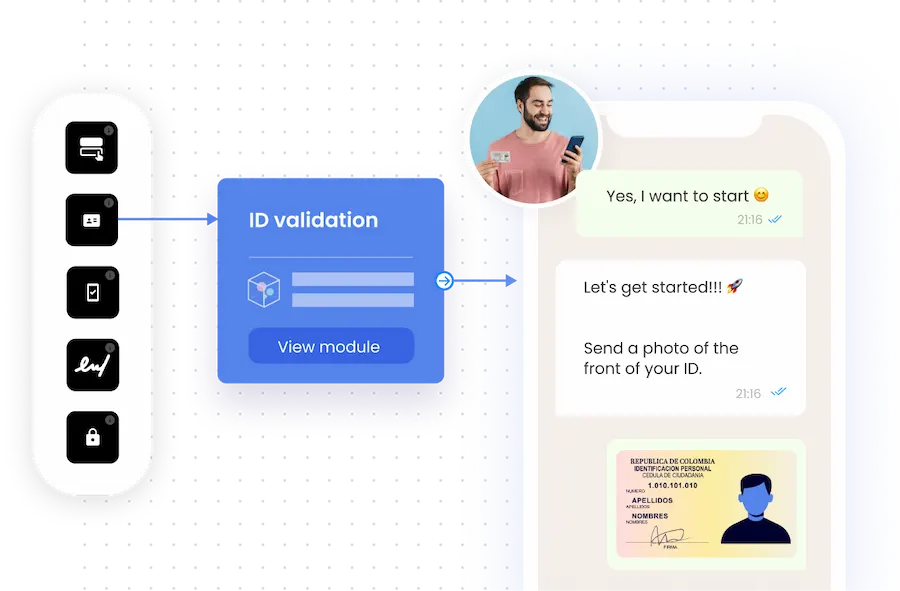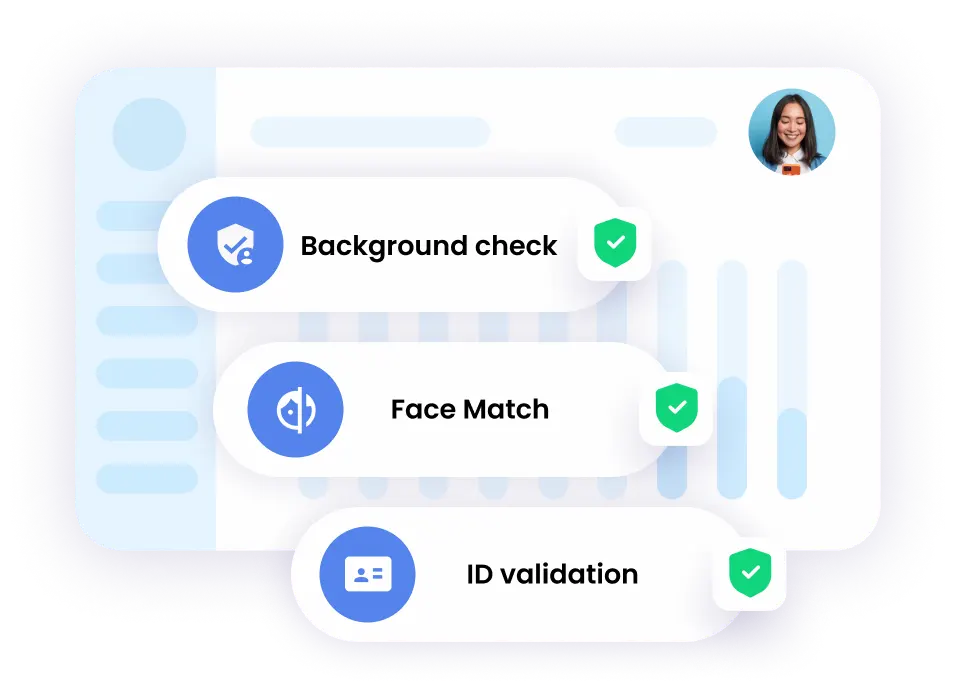 Protect your interactions
with the security the business requires:
•KYC/AML
•Face Match
•ID validation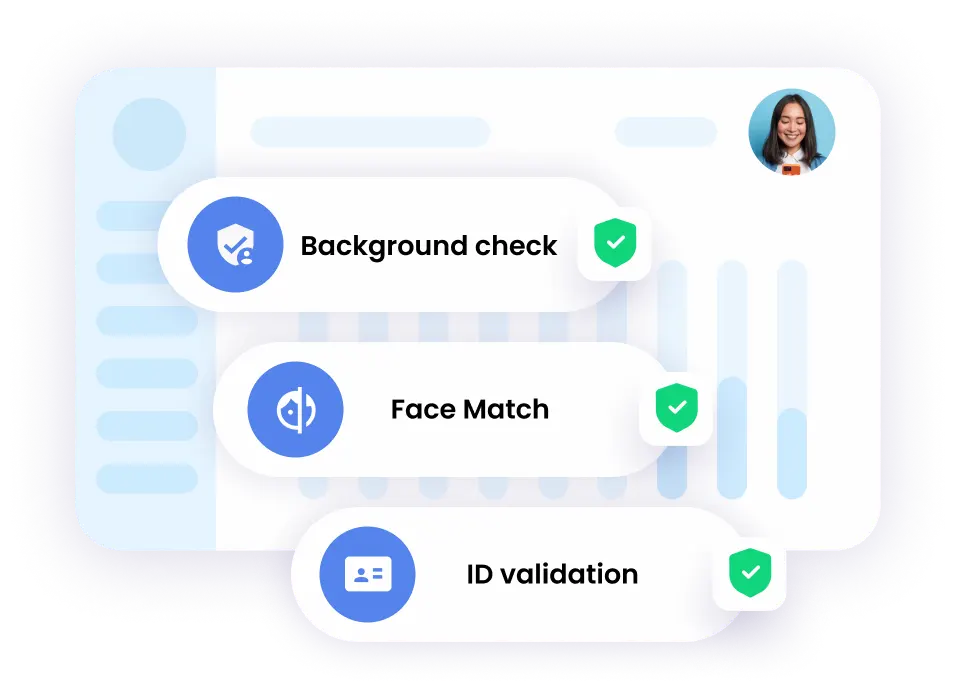 Increase conversion rate
by giving your users a seamless experience.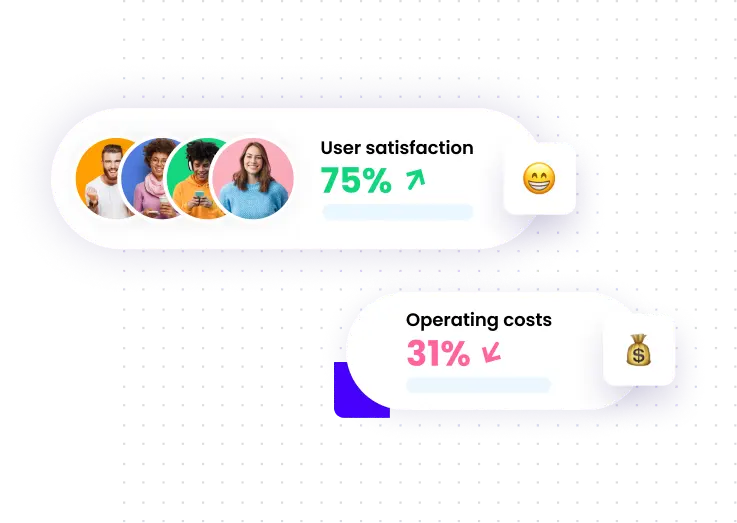 +60%
More referals Your customer will be as happy that they will want to recommend your company
+30%
Satisfaction Deliver excellent customer service, anytime, anywhere
+40%
Engagement Help customers solve their doubts and buy your products and turn them into loyal customers
More than +300 clients
trust us
Find out how our
solutions work: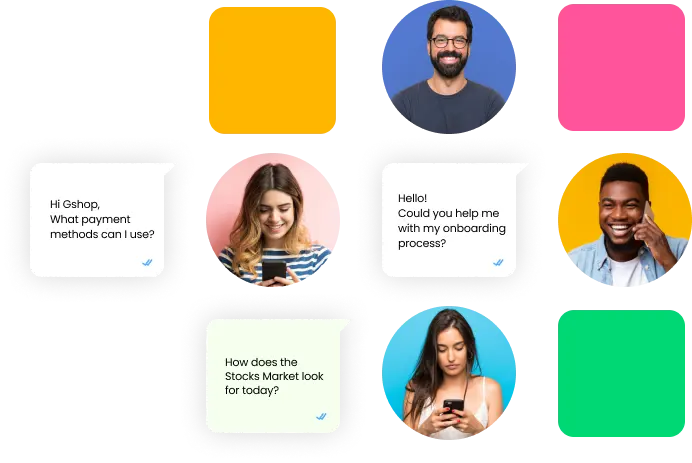 Ready to
simplify interactions
with your users?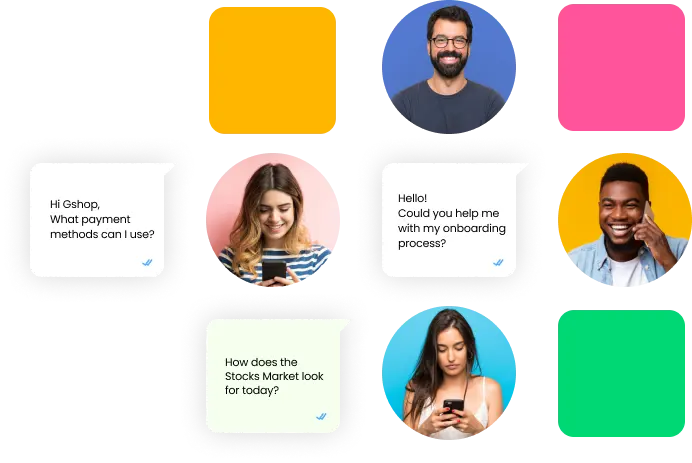 Subscribe to our blog
and stay informed