Screen behaviors
of users and employees
with Background Checks
Get credit and criminal record to grant credits, comply with KYC and AML policies, and hire safely.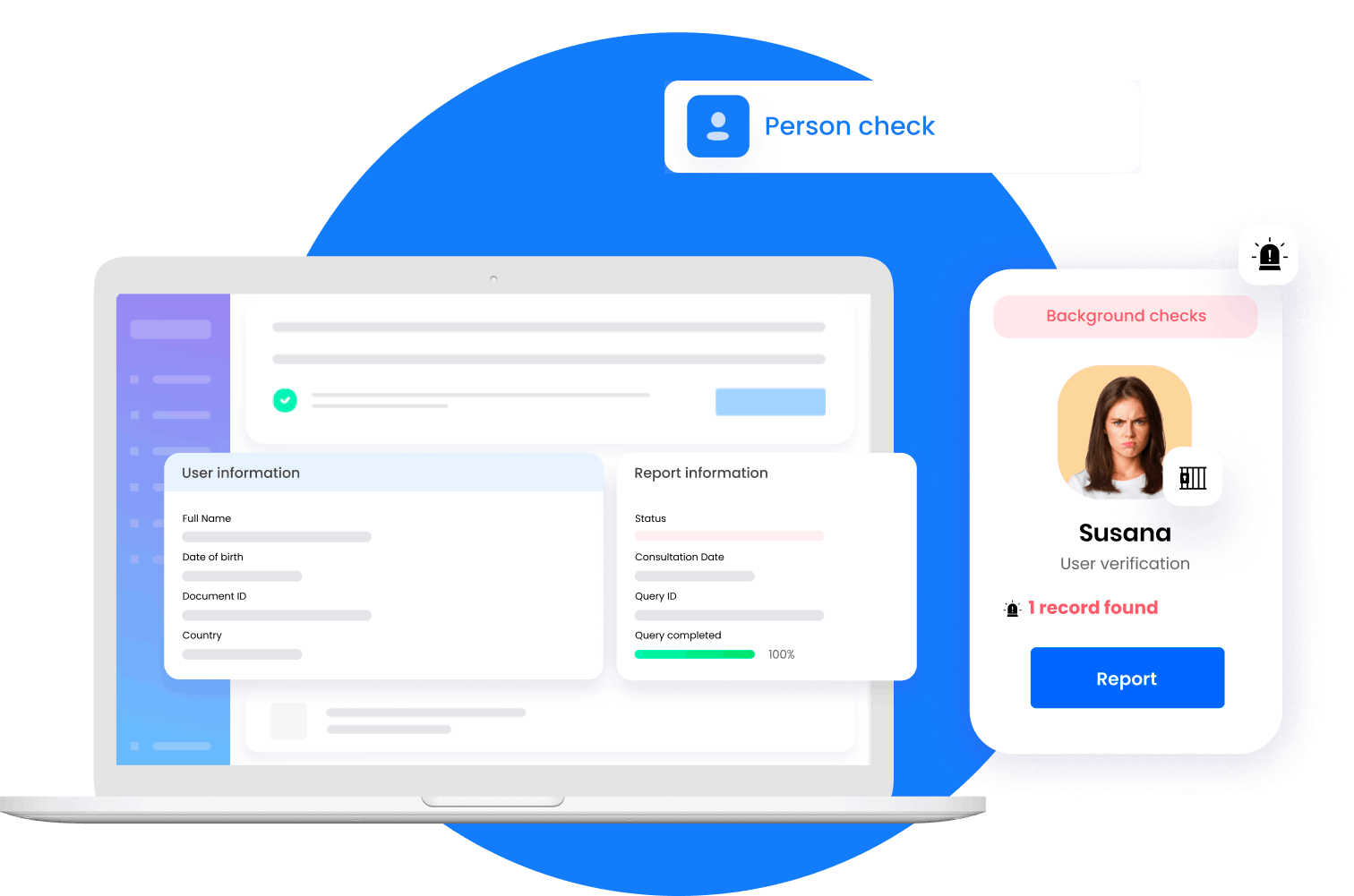 Validate your users and
employees in one click
Customize your validations with more than 10 data categories: legal, criminal, credit, social security, global watchlists, vehicles and more.
Access a platform that will allow you to make inquiries in minutes and keep a record.
Streamline your processes and increase the security of your business.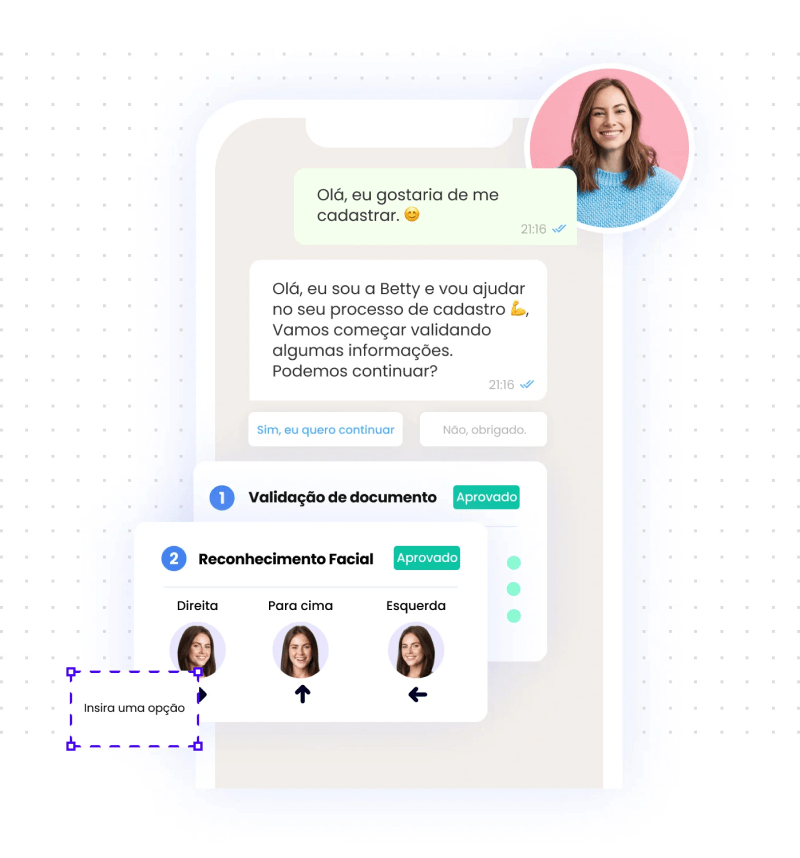 Automate your user and
employee verification
Easy to integrate REST API with programmable alerts for constant monitoring.
Integrate and automate background checks into your current hiring flow.
Personalize and automate decision rules with our BRE.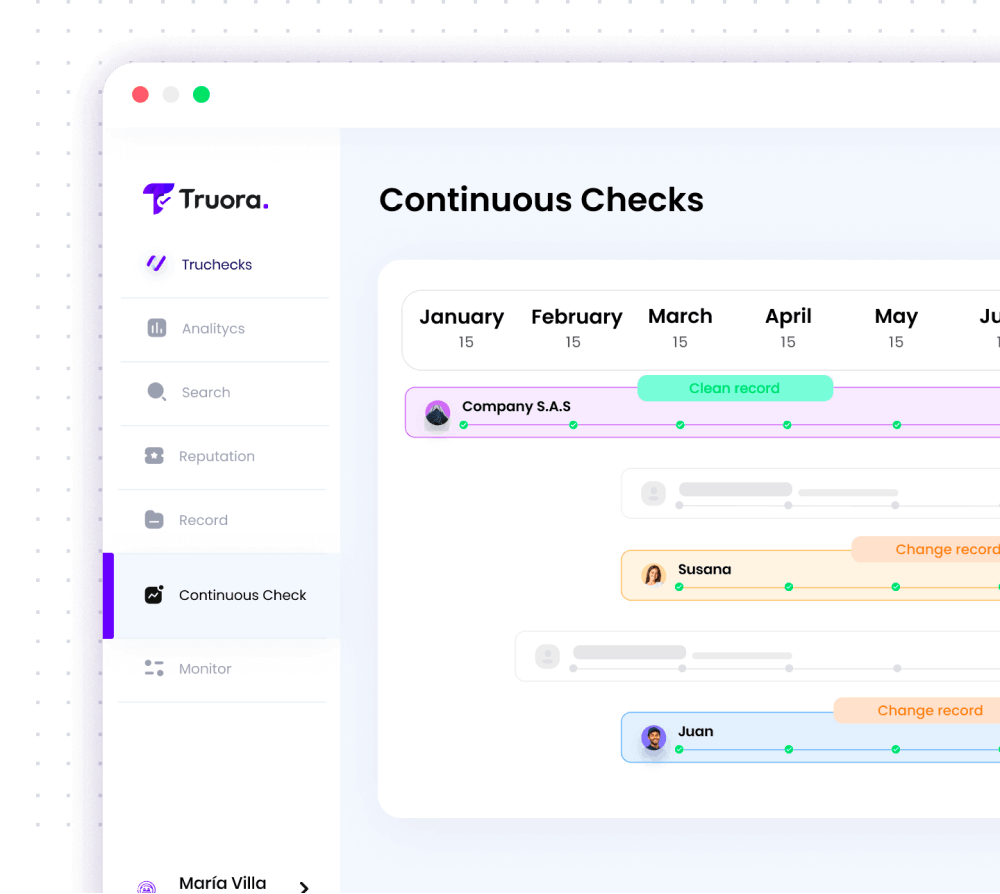 Know Your Customer and
Anti Money Laundering verifications.
Comply with KYC, AML, PLD and SARLAFT requirements.
Analyze +2,000 global, criminal, civil, fraud, terrorist, and politically exposed watchlists.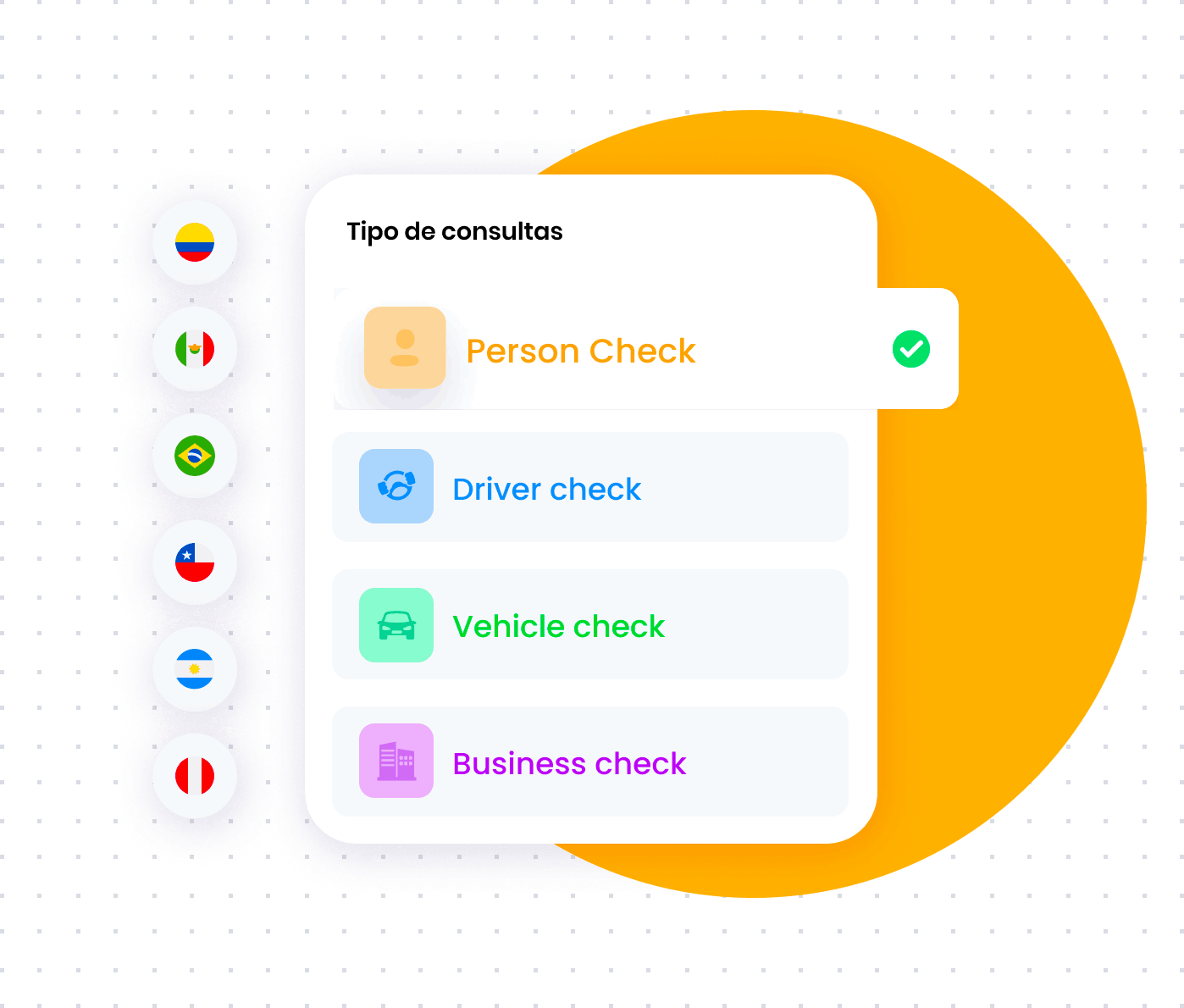 Automate credit risk models using background checks
Manage predictive models and know your users in an "invisible" way.
Acquire more than 500 data from your users in real time and choose the variables that interest you the most.
See more than 10 categories of criminal, legal, credit data and more.
Filter and perform specific searches such as: People with valid vehicle license and traffic fines.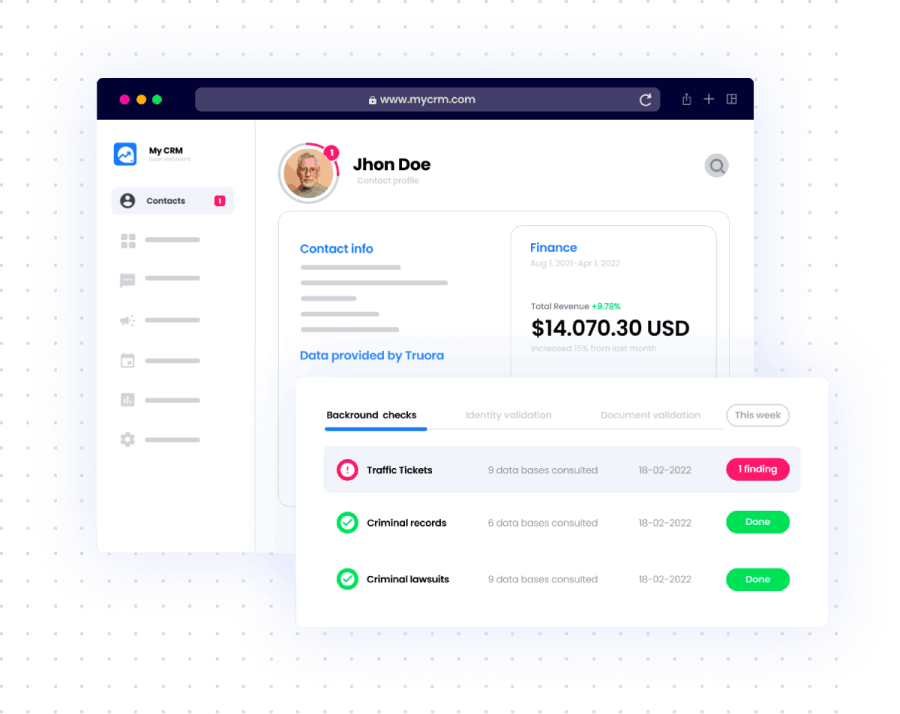 What else can you
achieve with TruChecks?
Automate the decision making process for your fraud and risk teams.
Grow your user database and verify their information.
Capture data from your users for your predictive models and marketing processes.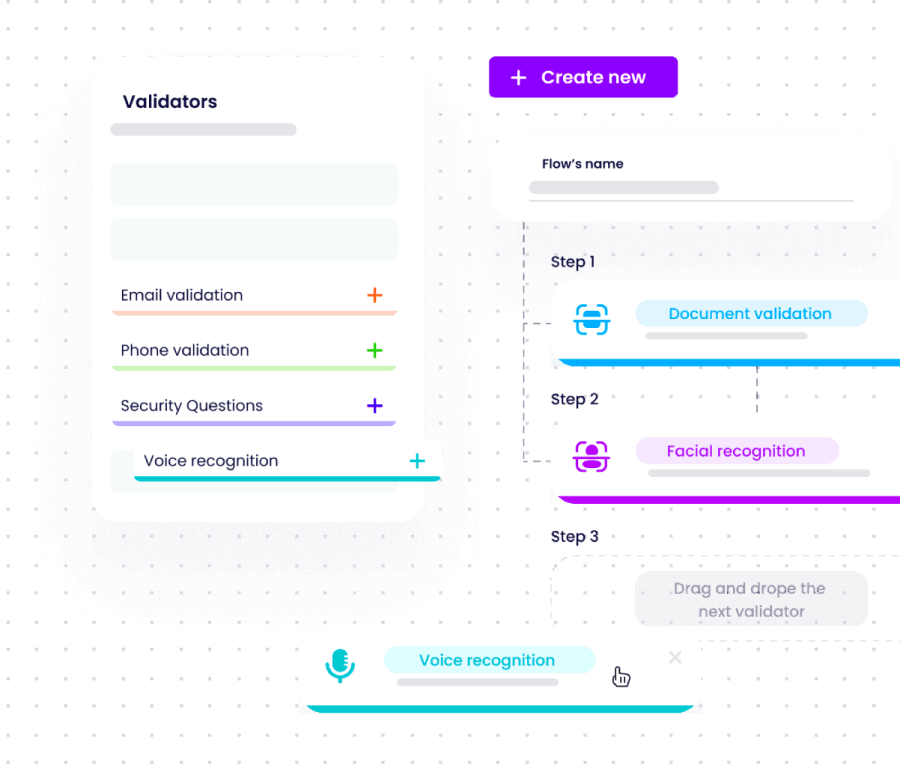 Financial Regulation
and Fintech
Comply with KYC, AML, PLD and SARLAFT requirements.
Validate information against official government databases and ensure compliance with the law.
Identify when your users pass away to cancel their records.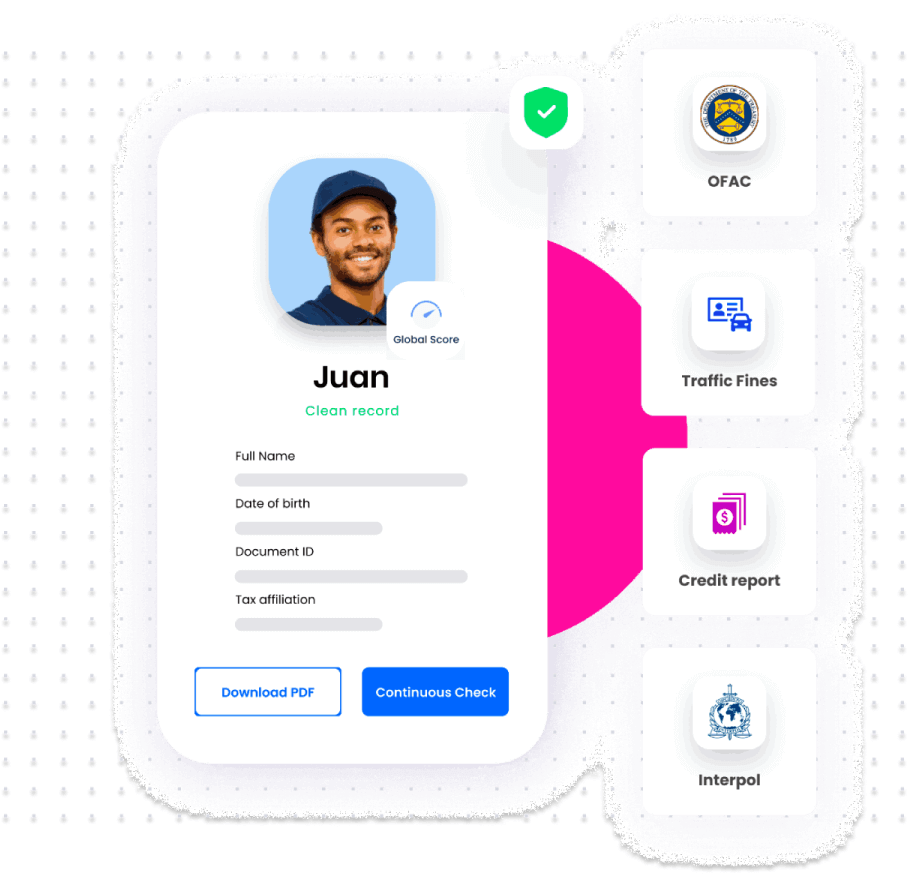 Compliance for
labor regulations
Check your candidates' backgrounds on criminal and civil lists nationwide.
Ensure compliance with money laundering regulations by verifying all international watchlists.
Automate periodic reviews of your employees, without requiring complicated integrations.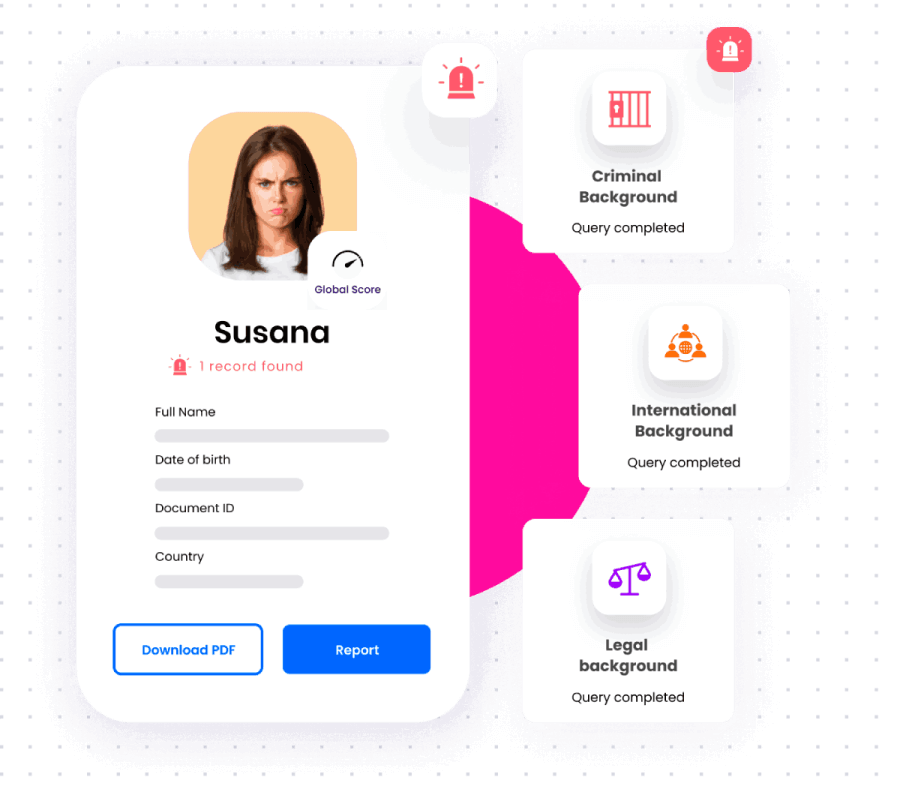 Prevention of money laundering (AML) and international watchlists
Comply with KYC, AML, PLD, PEP and SARLAFT requirements.
Verify that your users are not on any of the +2000 global, criminal, civil, fraud, terrorist, and politically exposed watchlists.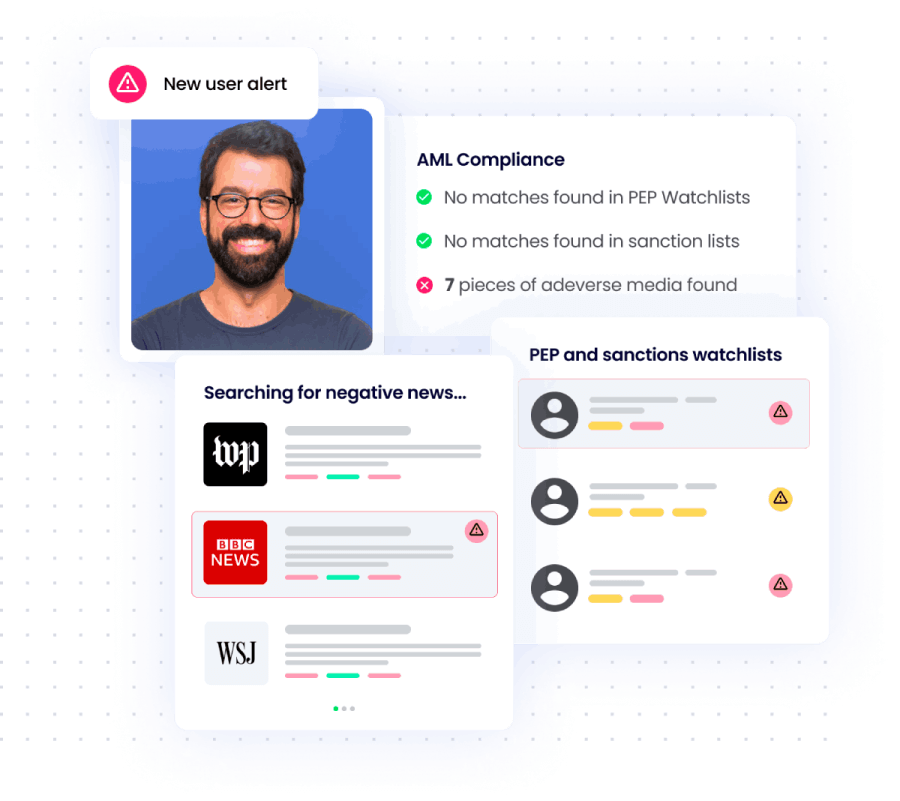 With TruChecks, you can also access your own
reporting dashboard
Analyze results and monitor queries each time any of them changes their result.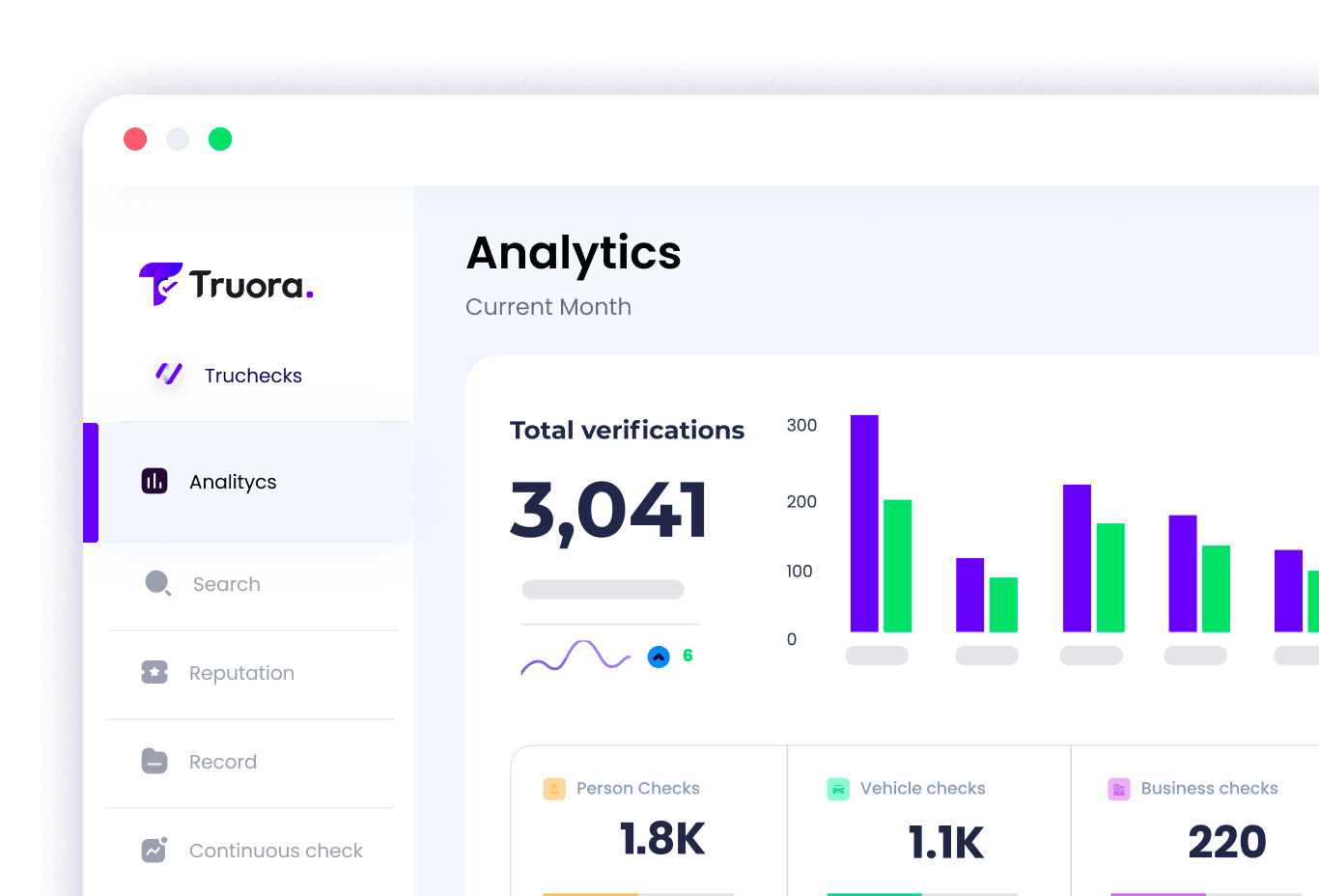 Detailed information on each query you make.
Risk alerts in each search you make.
Downloadable reports of all your queries.
Find out how our
solutions work: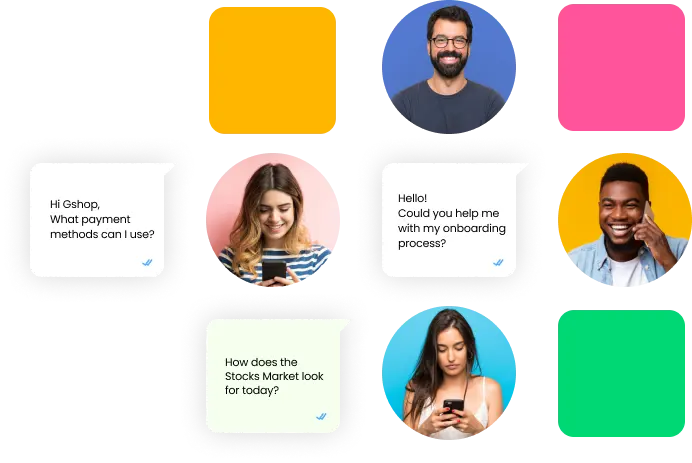 Ready to
simplify interactions
with your users?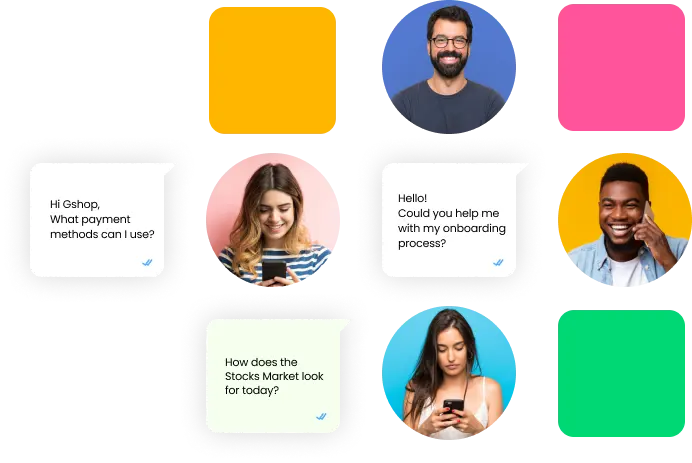 Subscribe to our blog
and stay informed