Stay informed about all the updates and news regarding our Customer Engagement platform.
November 14
Contacts can be imported in bulk to the Truora platform now. You can upload an Excel file (.xlsx) containing a column with contact numbers and another with names. Additional columns can be added as custom properties for the contact.
November 2023
November 7
Now, when a user responds incorrectly or outside the options provided in the button block, the conversation doesn't come to a halt. Instead, the user's last response is logged, and the conversation is redirected, for instance, to an agent. This not only enables users to continue but also provides us with the ability to use the user's response as a variable to validate similarity with other keywords and redirect the conversation to the appropriate step. The response will be reflected in the conversation history.
The "contains any of" operator can be configured as a condition to guide the user to a branch in the flow. An example of its usefulness is placing similar words in the response option block to redirect the conversation.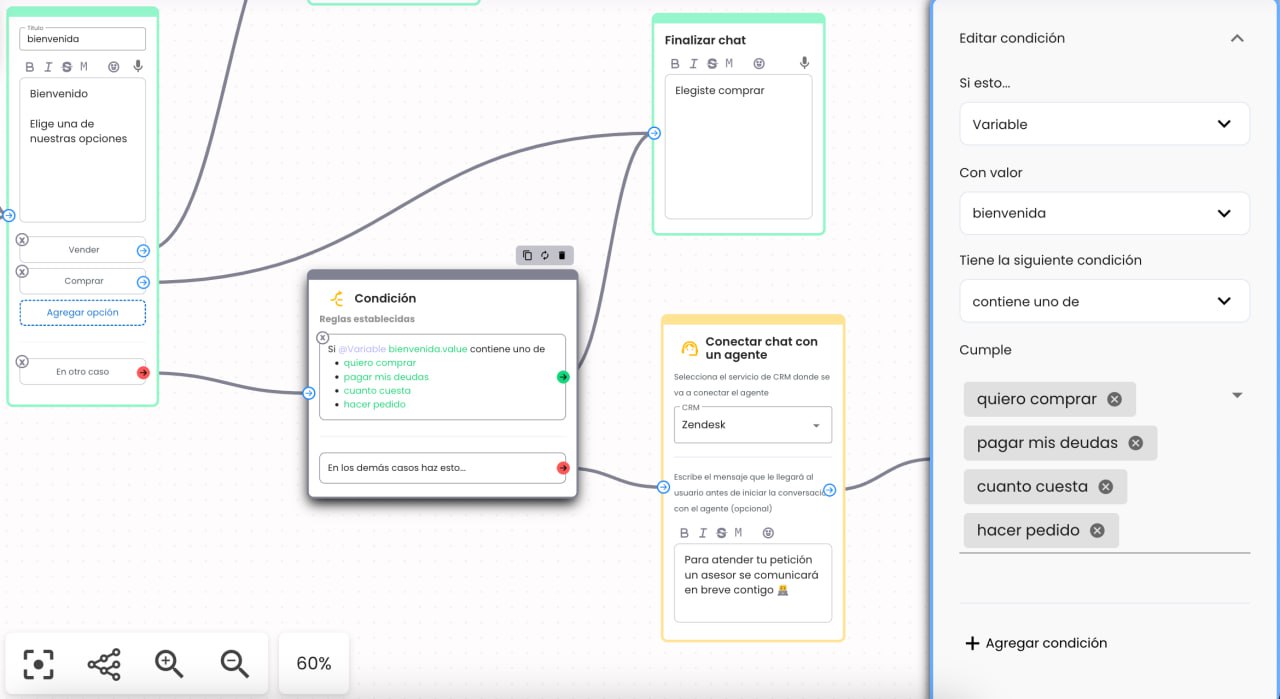 Now you can add the option "Otherwise" to the response option block, allowing you to redirect the conversation to another block if the user responds incorrectly. This ensures that conversations continue to progress even if the user doesn't choose one of the options provided initially.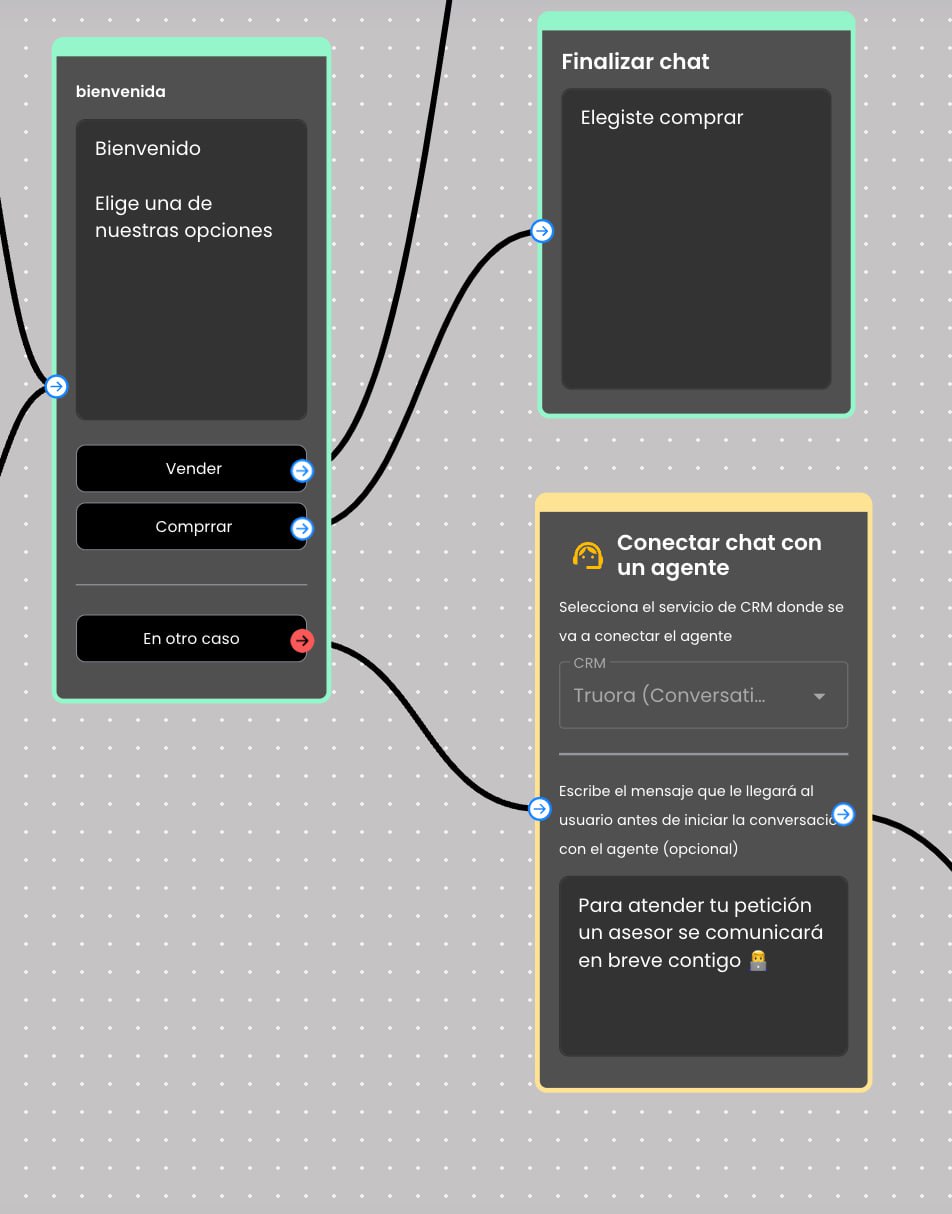 October 31
Icons have been added to the sidebar when it's in its reduced version. This enhancement adds clarity and simplifies navigation.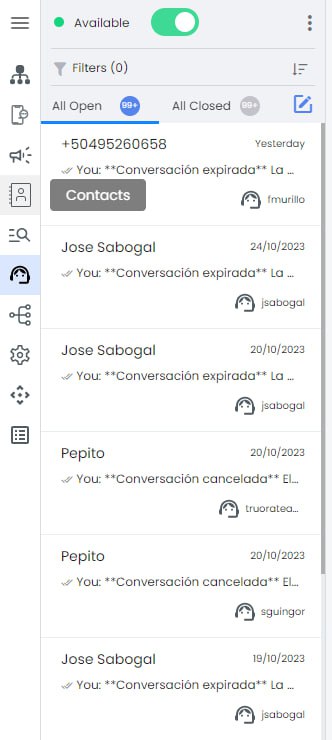 October 2023
October 20
The headers ('Choose an option') have been removed from list and button messages.
Now, the messages will accurately reflect user settings, providing a cleaner and clearer experience.
The agent's status is automatically set to 'available' as soon as they enter the Conversations view, preventing agents from forgetting to change their status to 'available' on the platform.
October 19
Download contacts in CSV format. You can download all contacts, or you can download contacts created within a date range, within the last two months.
When a new conversation arrives, the contact's name is displayed once it has been saved, without the need to refresh
October 12
Update the contact name in the conversation list as soon as the contact name is edited.
October 10
View campaign details efficiently, such as campaign status, status description, start and end dates of the sending, the outbound message used, a visual preview, as well as the send line and flow used.
October 6
A nearly imperceptible sound has been introduced in Conversations to address a common issue. Browsers like Chrome have algorithms that deactivate inactive tabs, which can cause agents to miss notifications and unexpectedly disconnect. By playing a soft sound every 60 seconds, the probability of tabs being deactivated is significantly reduced.
October 4
Select multiple labels in agent filters. You can select all and then refine the ones you want to exclude.
October 2
Stop or cancel campaign deliveries. Delete campaigns that are in progress or scheduled.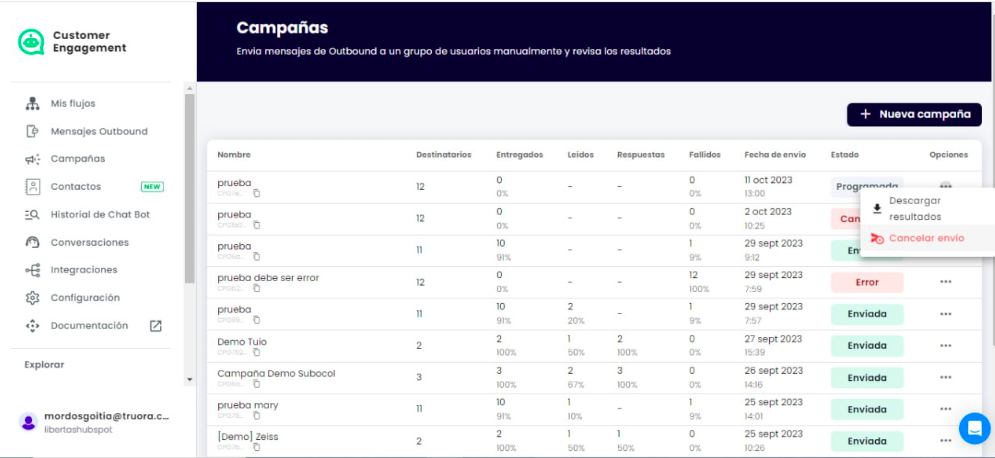 September 29
Two new events have been introduced: truconnect.notification.failed and truconnect.outbound.failed.
Hooks allow capturing the reason for notification and outbound delivery failures for more detailed analysis, and they can now be configured from the platform.
September 2023
September 25
In the main sidebar conversations, you can see the name of the contact you are chatting with. If the contact does not have a name registered in the platform, it will automatically display their phone number.
September 20
You can now configure the desired number of attempts for any step in your flow (messages in a specific flow step). This setting is not only available at the beginning of the process but can be adjusted at any time during flow creation.
September 15
The ability to create hooks for handling failures in API notification and outbound deliveries has been added. Two new events have been introduced: truconnect.notification.failed and truconnect.outbound.failed. It is now possible to create hooks for these events exclusively through the API.
September 12
Agent schedules. You can now configure them with Conditional Blocks, rules based on specific days and hours. This allows you to detect if a user is typing during a time when an immediate response is unlikely.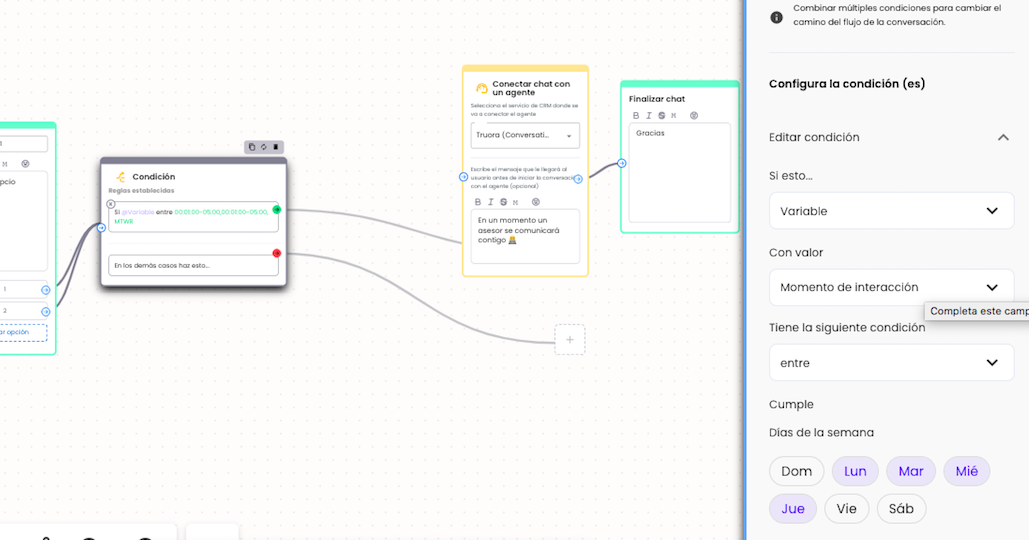 September 8
Conversations are listed in real-time, both in active and closed chats.
Agents can now tell if conversations are already being attended to or taken by another agent. To write in a conversation where another agent is already writing, you must click the "intervene" button.
August 29
Delete conversation labels. Remove labels from your chats to create new ones. Labels that have already been assigned will remain. If a label is deleted from the list, it will also be removed from the filter list.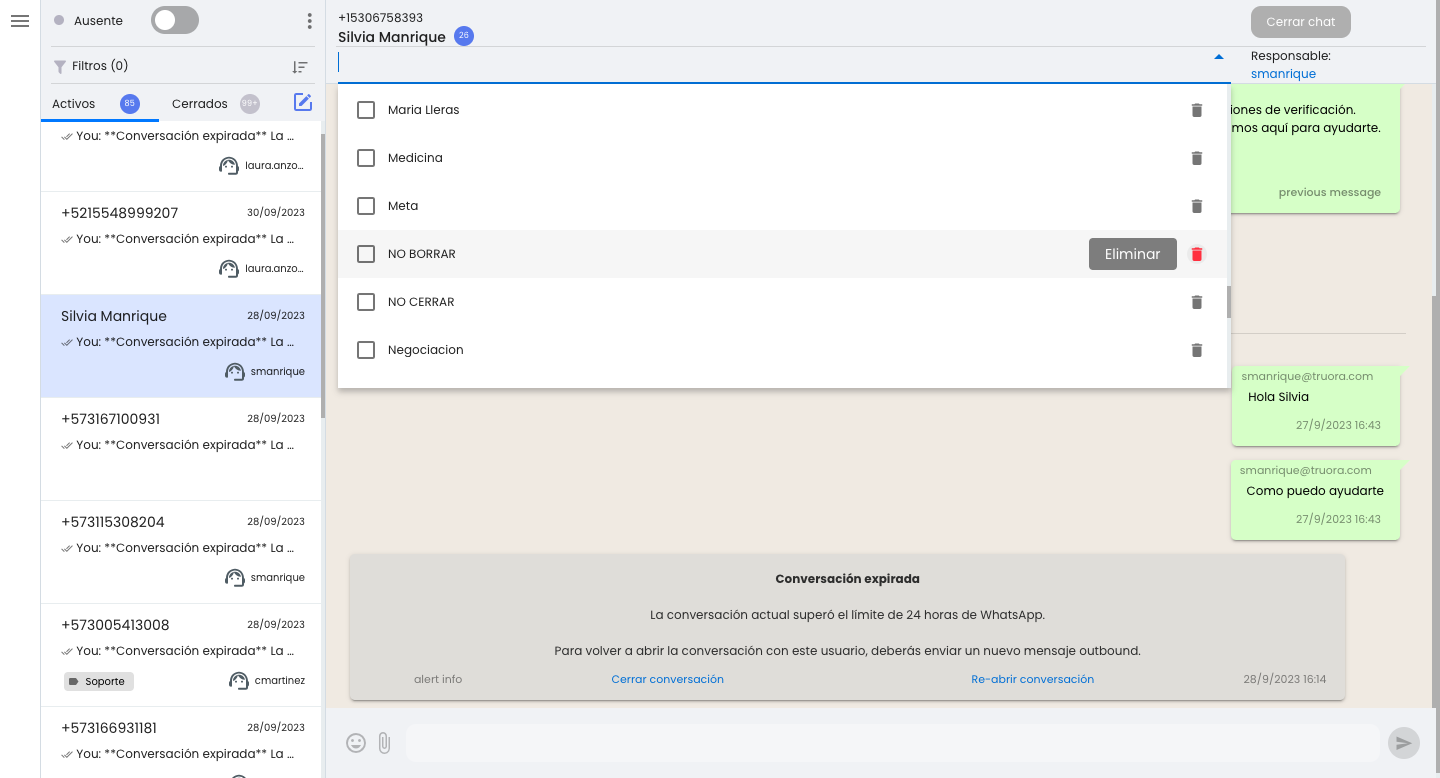 You can save responses to flow questions as contact properties in Truora and overwrite those properties each time a user goes through the flow. Only properties matching the box type are listed. Options type boxes can save the response as a text or list of options property, but if it's the second, the options in the list must match the question; otherwise, it won't be saved.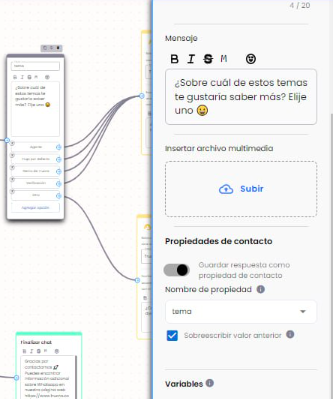 August 2023
August 11
Sound desktop notifications can be activated for agents in the 'available' state and can be configured.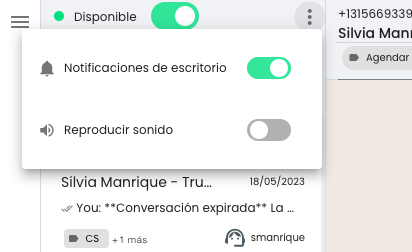 August 10
Ability to view, create, edit, and delete contacts.

Ability to view, create, and edit custom properties for contacts.

Automatic creation and update of contacts as they interact with WhatsApp bots (interaction counts are maintained from the moment the contact is created).




August 4
For Hubspot integration, the metric of how many users view campaign messages has been activated, applicable only to users who have this option enabled on their WhatsApp.
July 19
The metric of how many users view campaign messages has been activated, applicable only to users who have this option enabled on their WhatsApp.
A bug in the outbound button to reopen conversations has been fixed.
July 2023
July 13
Reorder response options in your blocks easily using the drag and drop function.
When an agent enters a conversation through an outbound message, they can see the contact's name, facilitating personalized communication.
Reorder response options in your blocks easily using the drag and drop function