Updates in the

Truora
Platform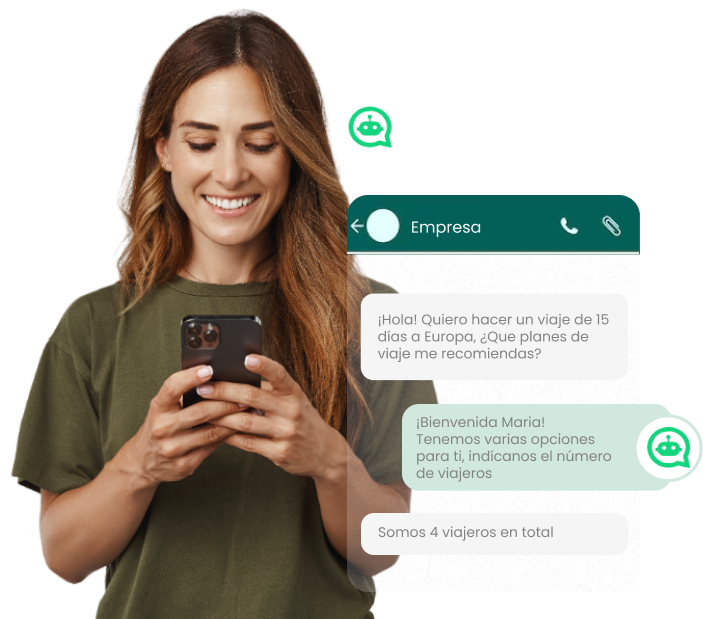 Assign a Schedule for Your Agents in Your Chatbot

.

Now, within the Truora Flow Creator, with the Conditional Block, you can optimize the management of schedules in your WhatsApp conversations. You can define how you want to handle conversations at specific times, or at what times your agents can receive and attend to conversations. This will allow you to provide a more personalized and efficient service.

Schedule Validation: Detects if a user is typing during a time when it is unlikely to receive an immediate response from an agent. The time zone will automatically adjust to the user's country to ensure accurate schedule verification.

Custom Options: You can decide how to approach conversations based on the time of day. For example, you can inform the user that they will receive immediate attention or that they will be attended to in the next available hours, depending on the settings you have established.

Improves the management of conversations during non-active hours, helping to maintain customer interest and sales opportunities.
Manage your contacts through Truora.
Save, Create, and Edit Contacts.
Every time you send an outbound message to a contact, it will be automatically saved in your contacts.
You will have the ability to create, add, and edit contacts easily and efficiently.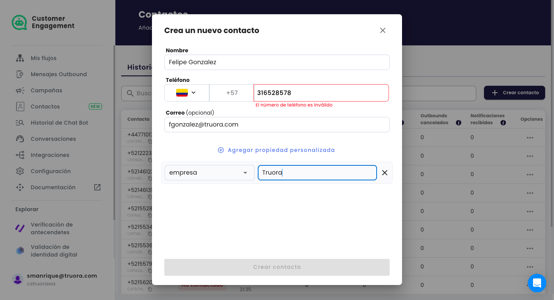 Customization of Contact Properties
From the settings section, you can edit and create new properties for your contacts. This will allow you to have complete control over the information that is relevant to your business.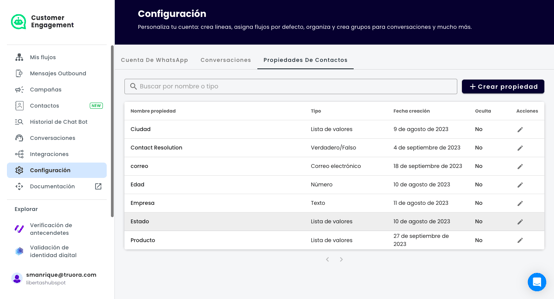 Tracking in the Conversations Tab



Now, you can see your contacts directly in the conversations tab. This will help you identify if someone from your database is contacting you, making customer support easier.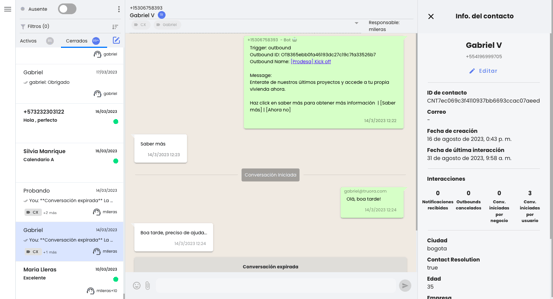 Get a comprehensive view of interactions with your users, including conversations initiated by the user, conversations initiated by your business, the number of canceled outbounds, and received notifications. You can also access information about the latest conversation.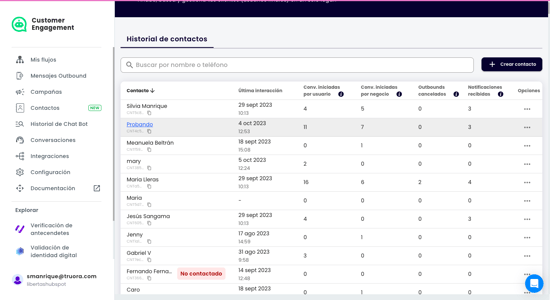 Save Automatic Properties
Set up boxes in your flow to automatically save user responses as contact properties in Truora. This feature simplifies the management of valuable data and enhances the customization of interactions by allowing collected information, such as names, email addresses, and preferences, to be stored efficiently and available for future use in your workflow and other interactions.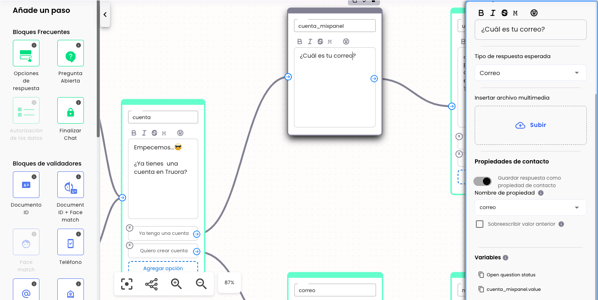 Enhancements in the Conversations Suite
Easily reopen conversations, view contact names, enable sound notifications, manage tags, check the status of conversations, and view contact names in the conversation list for more efficient communication.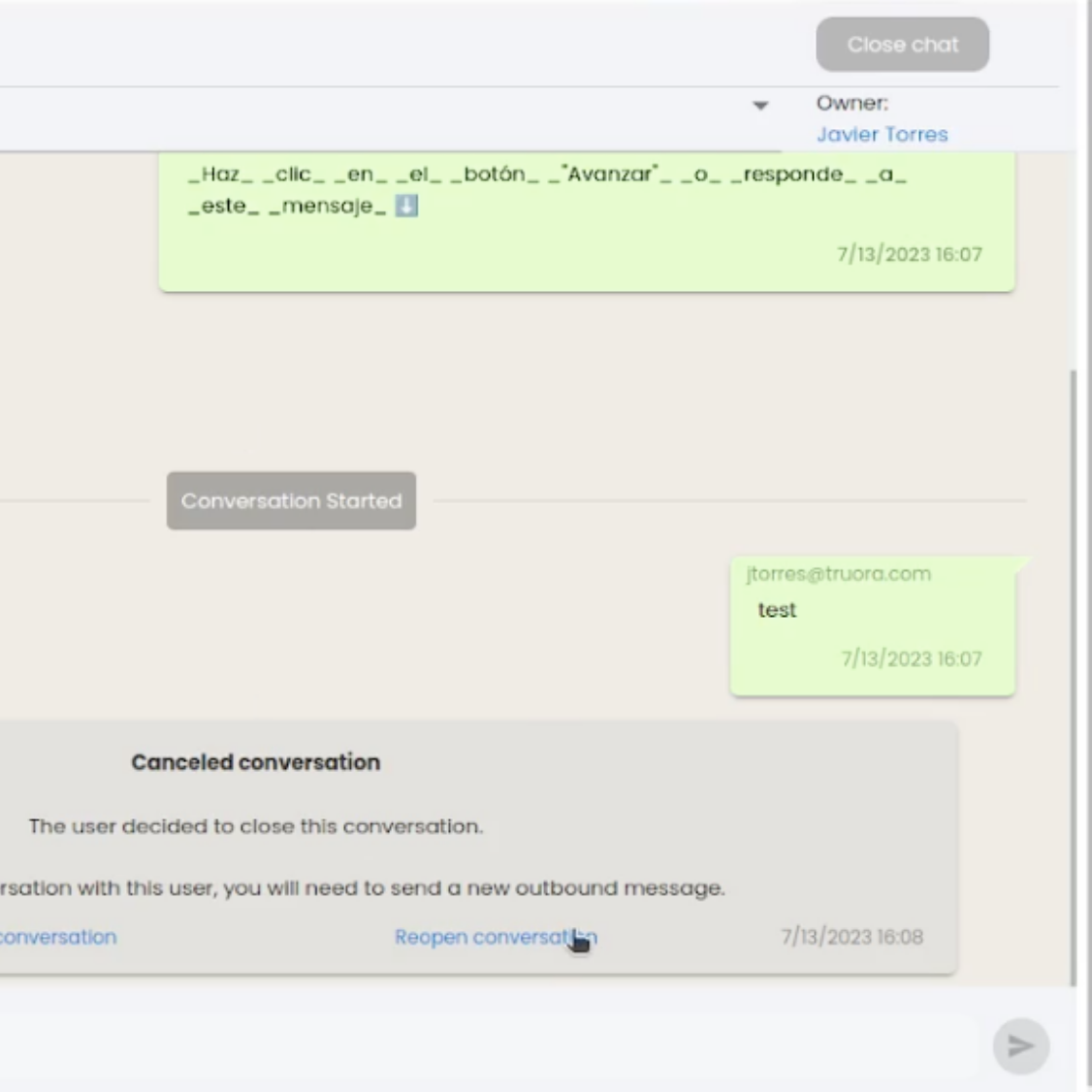 a. Reopen Conversations

Now, you can reopen conversations directly from the completion message without the need to re-enter the phone number to send an outbound message. This will expedite the resumption of previously ended conversations.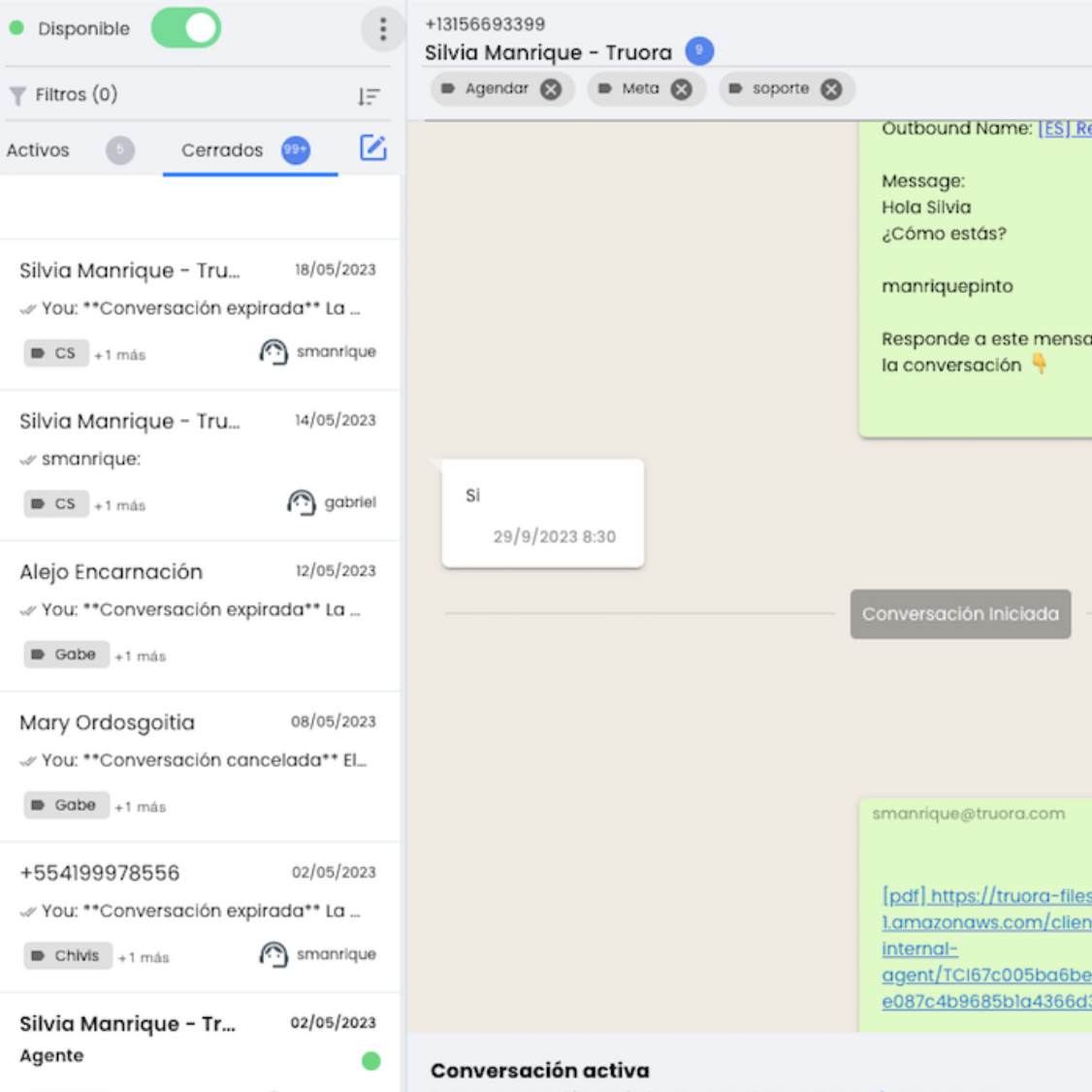 b. Contact Name Display

When an agent enters a conversation through an outbound message, they can see the contact's name if it is registered in our platform. This will facilitate personalized communication and enhance your interactions with customers.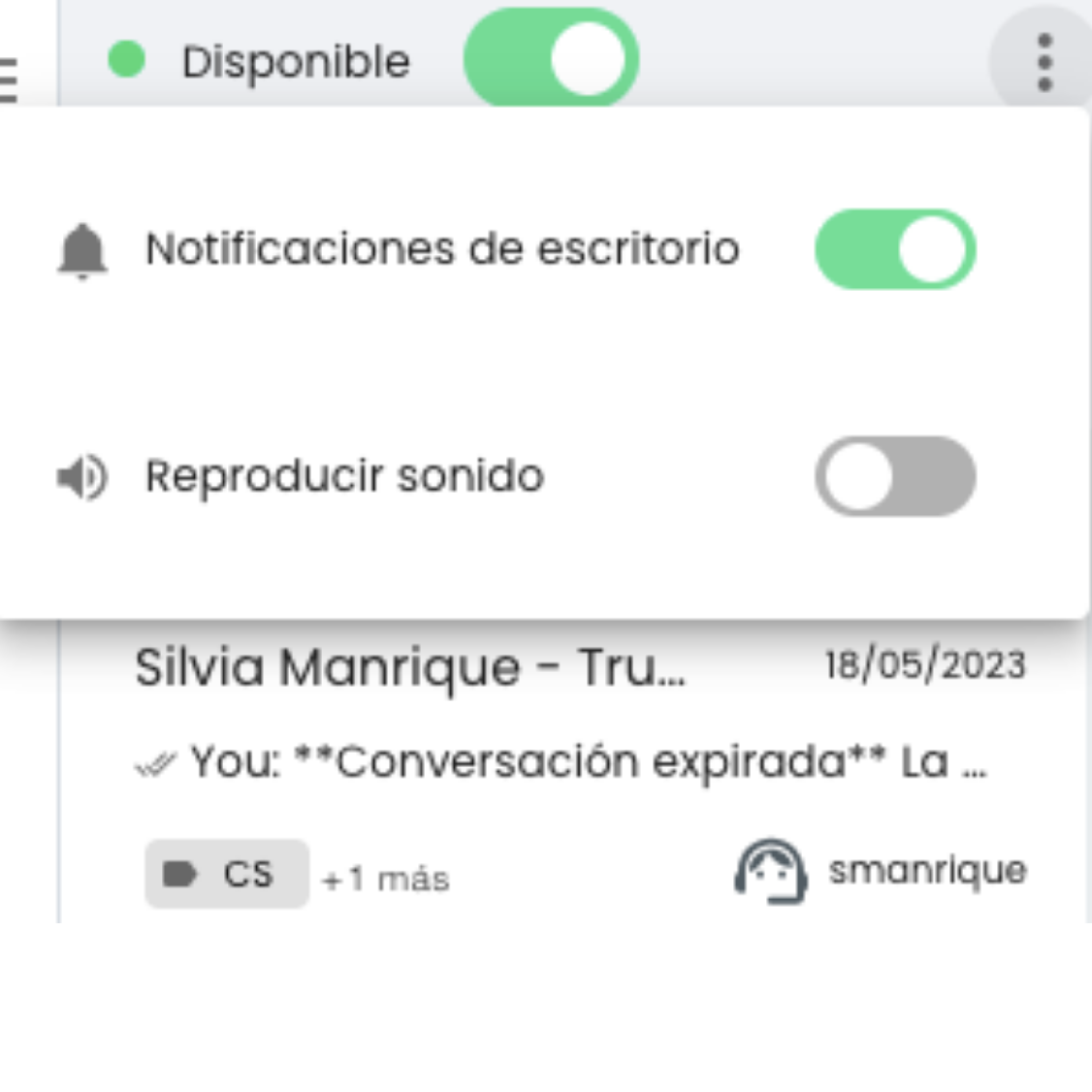 c. Desktop Sound Notifications
Now, agents who are in the available state can enable desktop sound notifications, ensuring they don't miss any important messages. Furthermore, you can configure these notifications according to your preferences.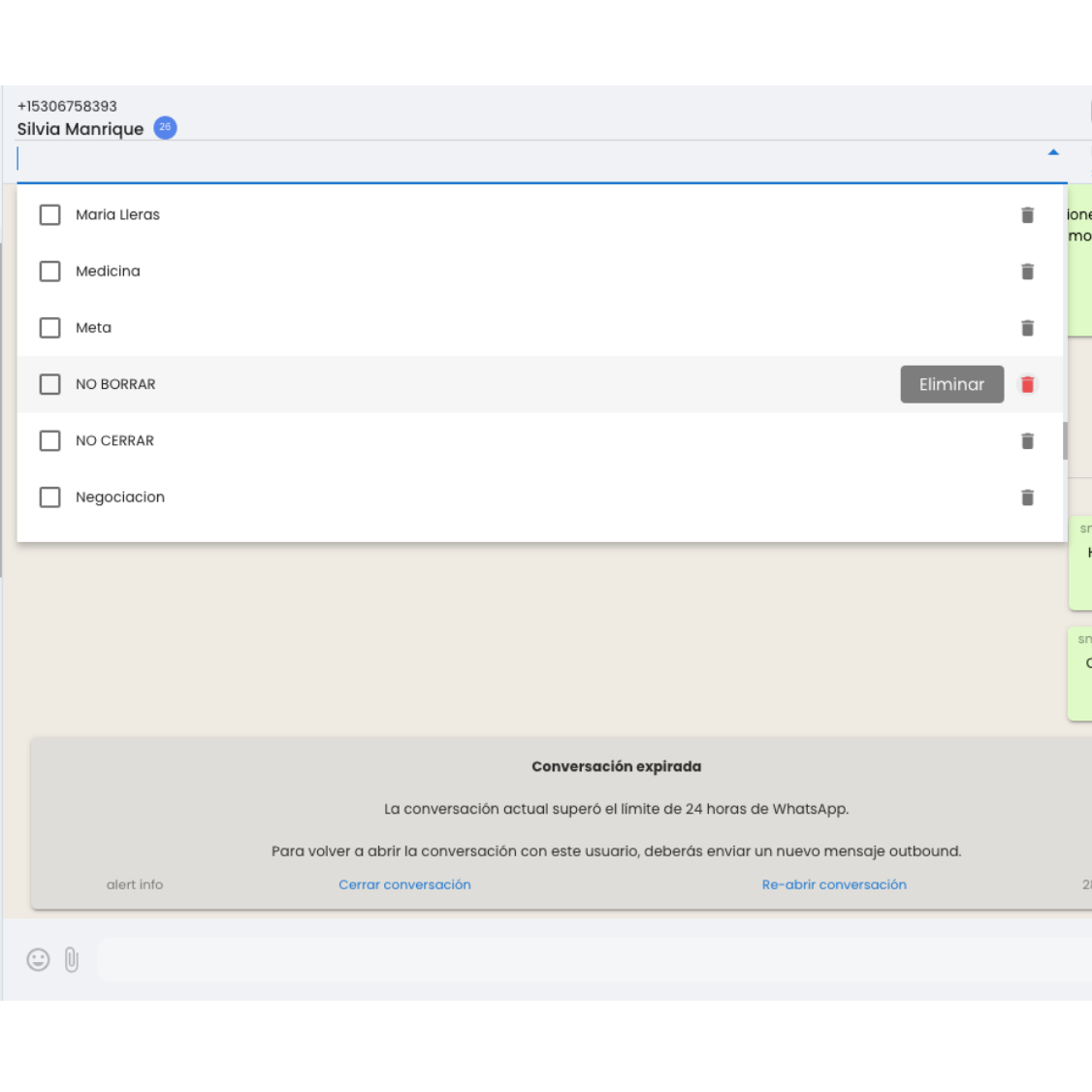 d. Delete Conversation Tag

We've simplified tag management in your conversations. You can delete existing tags to create new ones. Tags that have already been assigned to conversations will remain. If you delete a tag from the list, it will also be removed from your filters.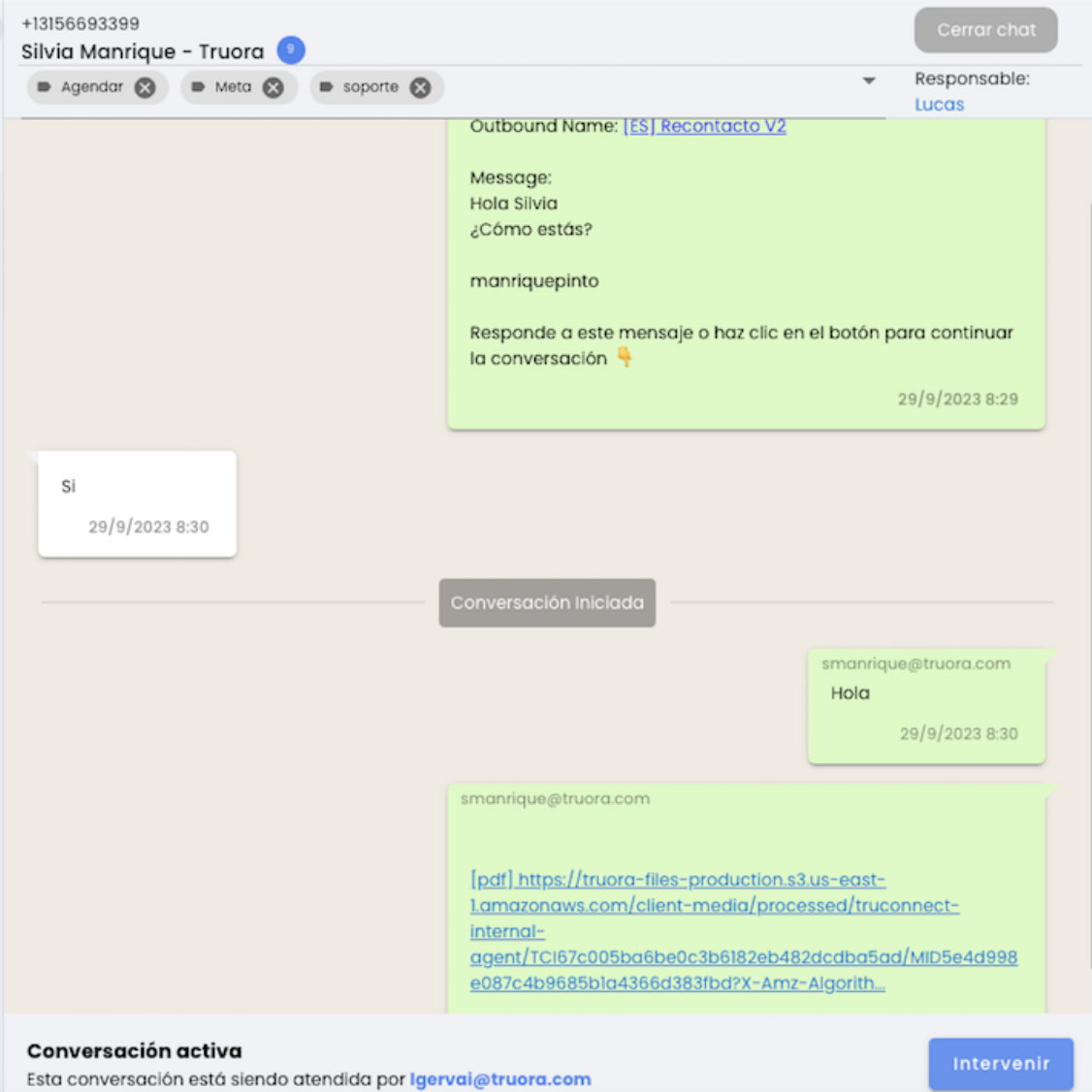 e. Conversation Status

Agents can now know if a conversation is already being attended to or taken by another agent. To intervene in a conversation where another agent is typing, simply click the "Intervene" button. This promotes more effective teamwork collaboration.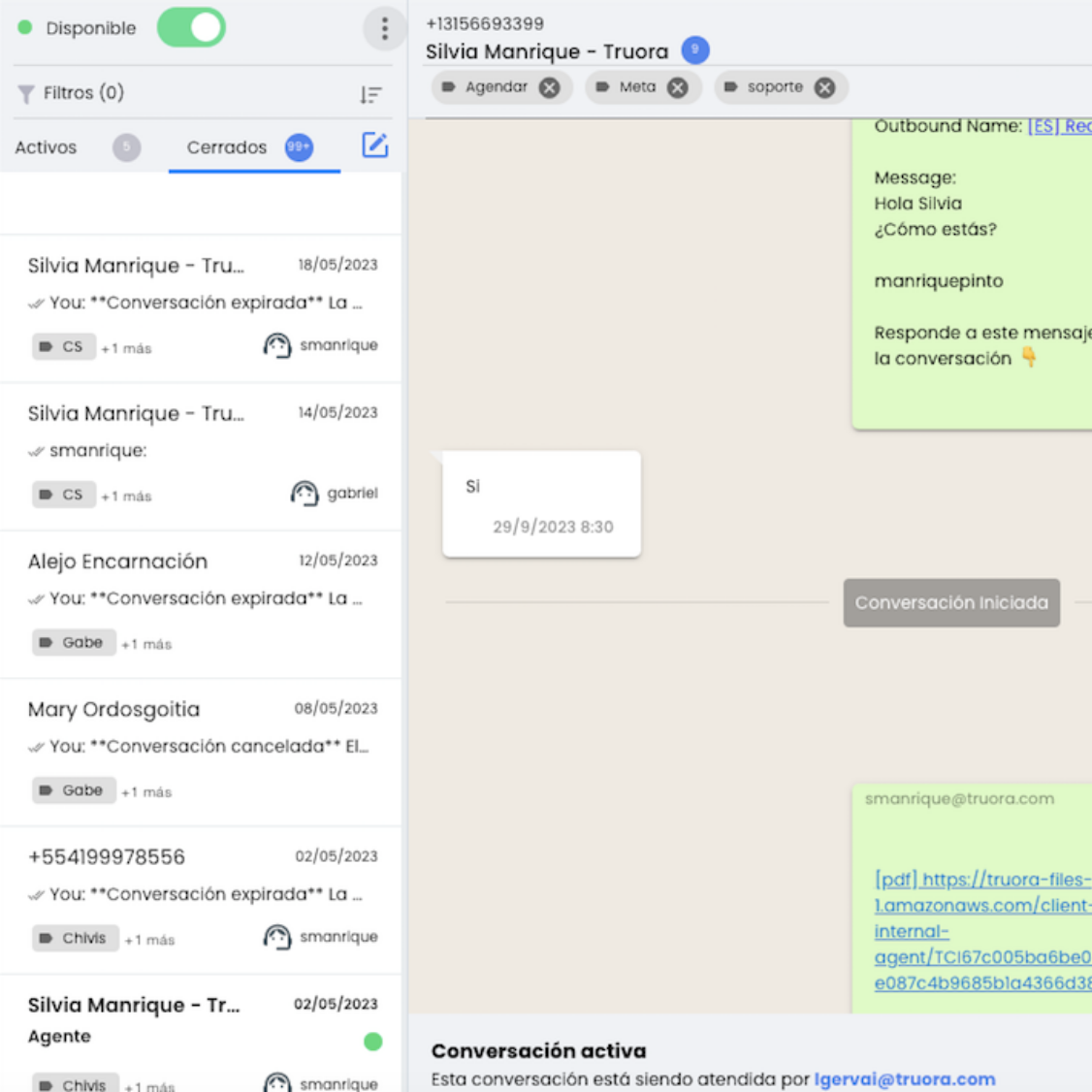 f. Agent Name Display in Conversation List
In the main sidebar conversation list, you'll be able to see the name of the contact you're chatting with. If the contact doesn't have a registered name, their phone number will be automatically displayed. This will help you identify your conversations more efficiently.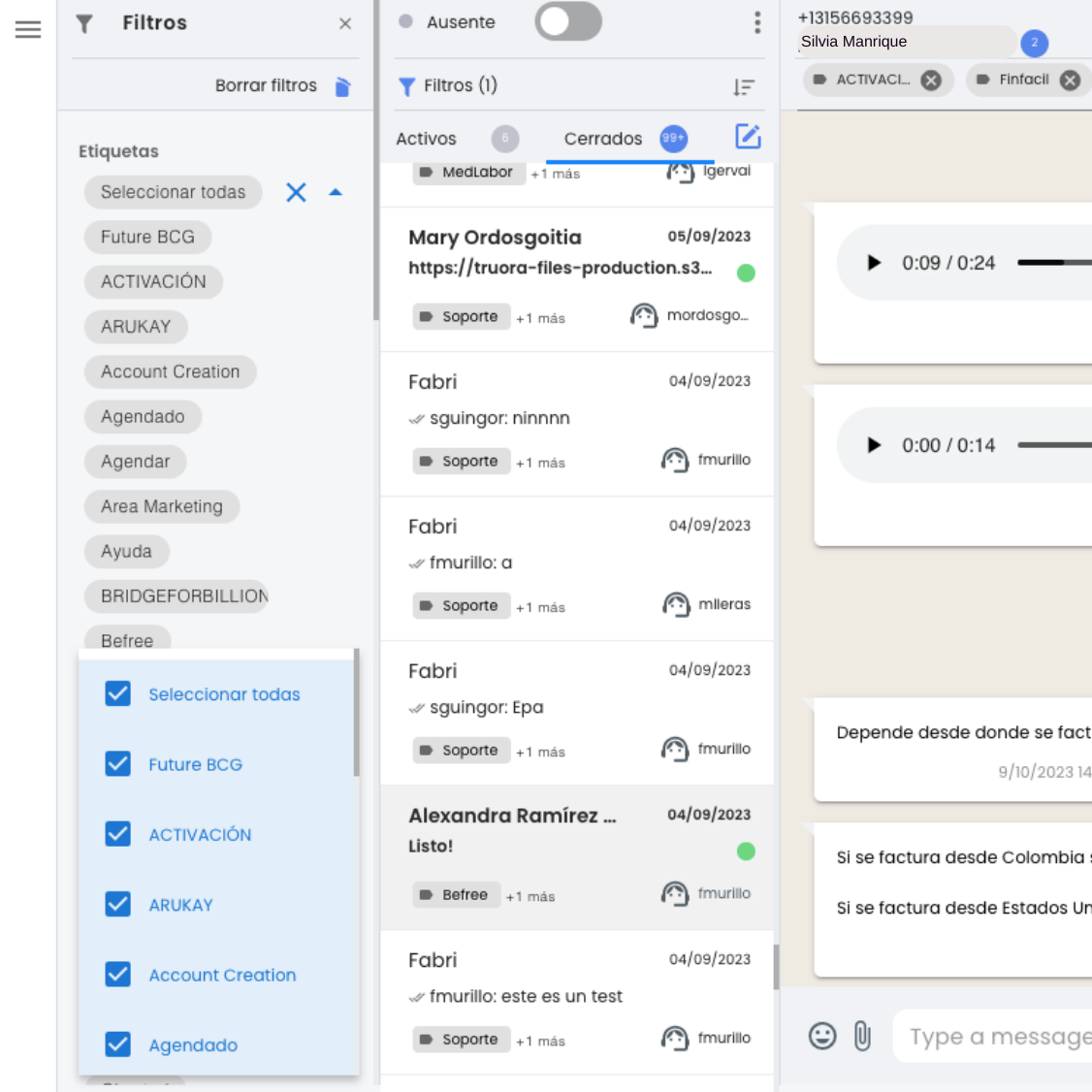 g. Selection of All Tags in Agent Filter
Now, you can select all tags in the agent filters. You can choose multiple tags and then deselect the ones you want to exclude. This will help you identify your conversations more efficiently by filtering with the tags you need.


Surveys at the End of Conversations
Gather direct feedback from your users about their WhatsApp experience. You can add an options box or an open-ended question at the end of your flows, allowing users to share their opinions and experiences regarding their interaction with your WhatsApp chatbot. Use this feedback to make adjustments and improvements to your chatbot and provide an even more effective service.
Notification of Failure Reasons in API Deliveries
Manage failures in API notification and outbound message deliveries. For this purpose, two new events have been introduced: truconnect.notification.failed and truconnect.outbound.failed. These hooks allow you to capture the reason for the failure in notification and outbound message deliveries for more in-depth analysis. This functionality provides a more accessible and convenient way to configure hooks without the need for API usage.